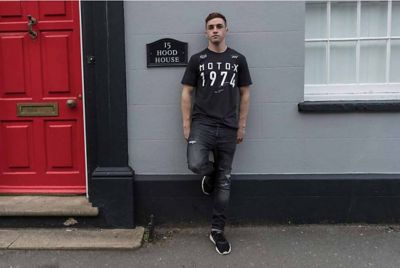 11/10/17
Fox Racing Welcomes Dean Wilson to The Team!
Fox Racing is excited to welcome Dean Wilson to the Fox family. Dean joins our elite team of athletes and will ride in our helmets, boots and goggles.
From overcoming multiple injuries and racing his way back to a factory ride, Dean's commitment and dedication to the sport proves he has what it takes to be a top contender, and we are proud to support him on and off the track.
"As a brand and company known for innovation and being the best, Dean brings a considerable amount to the table. Having him on the team will energize, and elevate our program." – Chris Onstott, Global MX Sports Marketing Director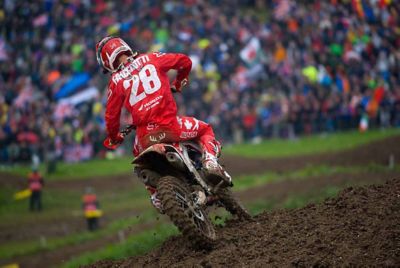 10/3/17
MXON 2017 - Matterley Basin, England
The 71st edition of the world's largest and most prestigious motocross race was hosted in the ancient capital of Winchester, England. With forty countries participating for the honor of hoisting the Chamberlain trophy, all athletes ride for the pride of their countries. Representing Team Canada as their MXGP class entry, GDR/Honda/Fox Racing rider Colton Facciotti hit the track proudly wearing the Red & White and symbolic Maple Leaf.
Having been selected to represent Team Canada four times prior, Colton is familiar with the pressure of racing on the world stage. Facciotti would finish his qualifying moto in 14th place, while teammates Tyler Medaglia and Shawn Maffenbeier finishing 11th and 14th advancing the team into Sunday's A-finals.
The weather for Sunday's final was a typical U.K forecast of rain which would turn the Matterley Basin track into a demanding battleground. In Moto 1 Facciotti rode mid-pack but after casing a jump hard, he was forced to ride it out in pain to a 34th place finish. In Moto 2, Colton dug deep and soldiered through the discomfort and grueling conditions to a 25th place finish. MX2 teammate Maffenbeier would score 30-27 finishes and MX1 teammate Medaglia would score 16-21 finishes which position Team Canada in 13th overall.
A respectable weekend for Team Canada, the three riders did their country proud as they battled amongst the World's best in some of the most traitorous and demanding conditions possible - A group effort that deserves a congratulations!