Mitch Payton founded Pro Circuit in 1978 to create motorcycle pipes and accessories that could help athletes achieve greatness. Since then, he has moved fearless forward, earning countless championships and helping groom numerous superstars. But for Mitch, success does not create complacency; his never-ending goal remains the same: Win.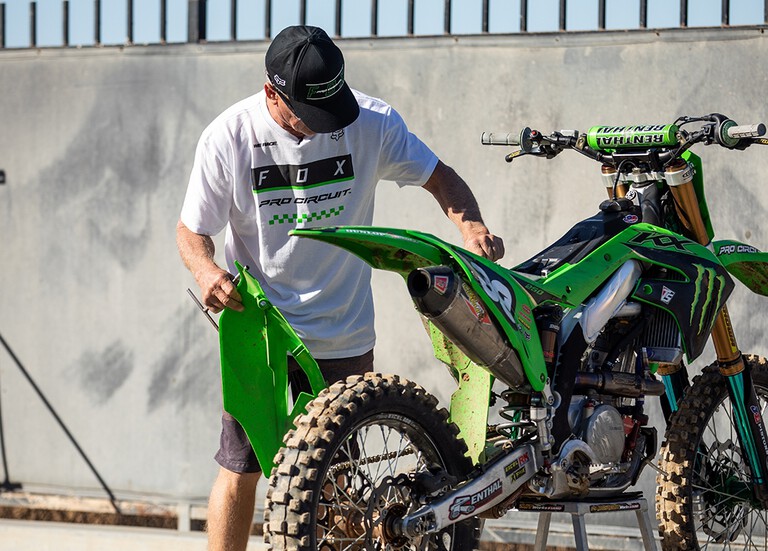 FOX X PRO CIRCUIT APPAREL
Since the beginning, Fox and Pro Circuit have been establishing legendary legacies in differing ways. This release embodies our shared passion for racing at the highest levels of Supercross.