Images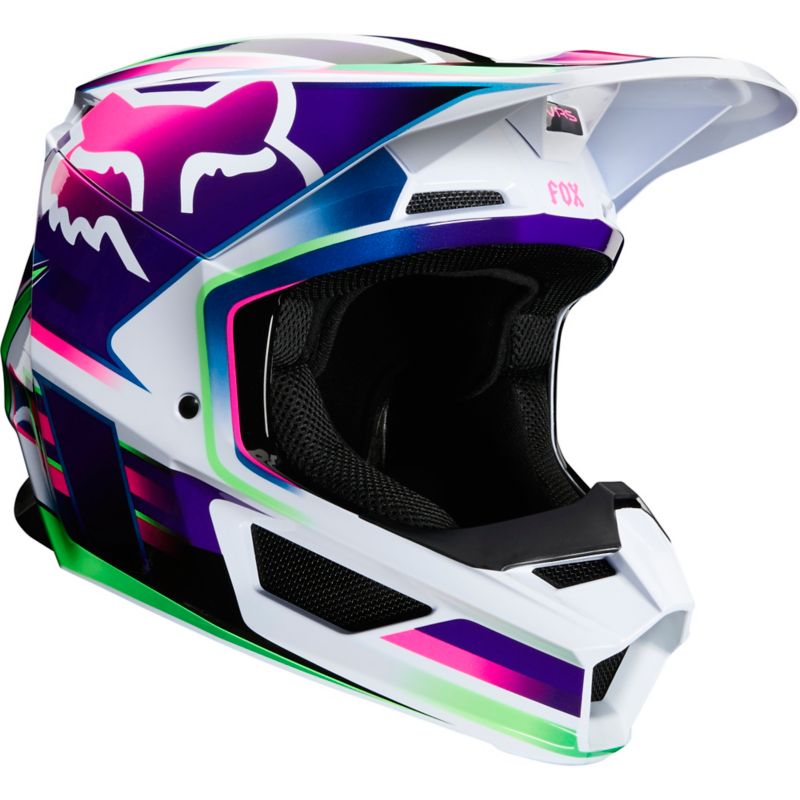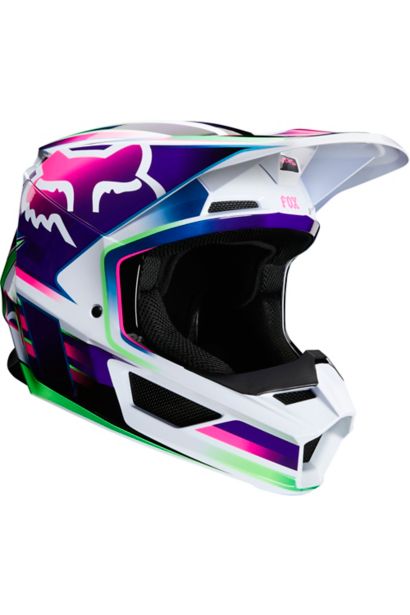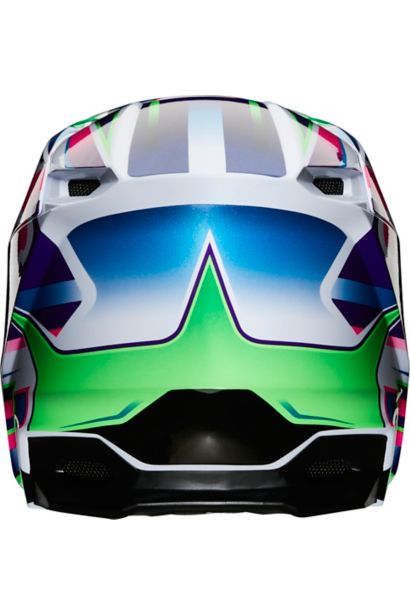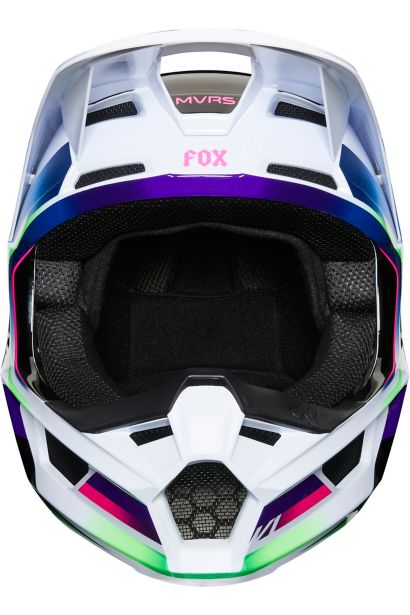 Grafisch ontwerp en kleurstelling van de V1 Gama doen absoluut niet onder voor concurrenten die een keer zo duur zijn. Zo kan met deze helm ook de meest prijsbewuste MX-rijder kiezen voor een opvallend en uniek helmdesign dat op racedagen altijd in het oog springt. Deze helm is onder meer voorzien van ons exclusieve Magnetic Visor Release System™ (MVRS) om draaikrachten beter op te vangen. Voor dit professionele systeem hebben wij octrooi aangevraagd. Het werkt met magneten in plaats van drie schroeven, waardoor de klep bij een val als het ware van de helm afbreekt. Tijdens het rijden zit hij gewoon goed vast.
De fantastische luchtcirculatie zorgt voor meer comfort en een betere vochtregulering op warme dagen. De pasvorm van de V1 doet voor geen enkele andere helm onder. Hij is verkrijgbaar in vier verschillende schaal- en EPS-maten, voor een betere pasvorm en een beter gevoel. Binnenmateriaal en wangstukken van de V1 zijn uitneembaar en wasbaar. Ook na lang dragen blijft hij dus comfortabel zitten. En natuurlijk is hij er in diverse kleuren en graphics. Daardoor past hij bij nagenoeg elke kledingset die je kunt krijgen.
Het magnetische Visor Release System (MVRS) laat los bij een val  
De lichtgewicht schaalconstructie van spuitgegoten polycarbonaat en ABS verspreidt de energie die bij een val vrijkomt  
4 schaal- en 4 EPS-maten voor de beste pasvorm  
Uitneembare en wasbare comfort-wangstukken en -binnenmateriaal  
9 inlaat- en 4 uitlaatopeningen voor optimale luchtcirculatie  
Voldoet ruimschoots aan de eisen van ECE 22.05 en/of DOT
V1

TECHNOLOGY & FEATURES

MVRS

Designed to stay firmly in place through aggressive dirt bike riding and roost conditions but detach from the helmet upon impact to help mitigate external rotational forces that can affect your head during a crash.
features