Images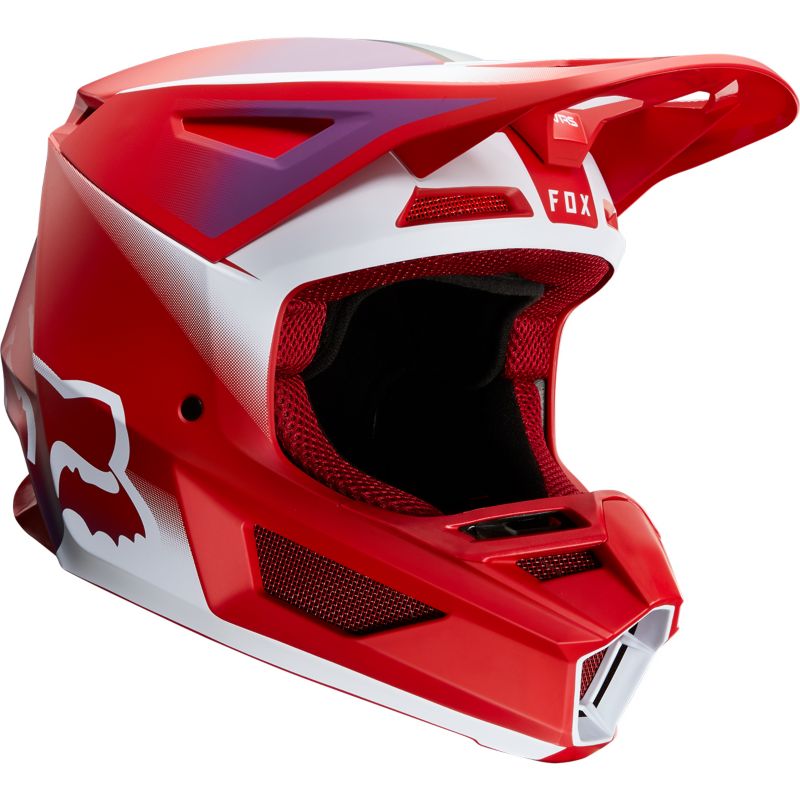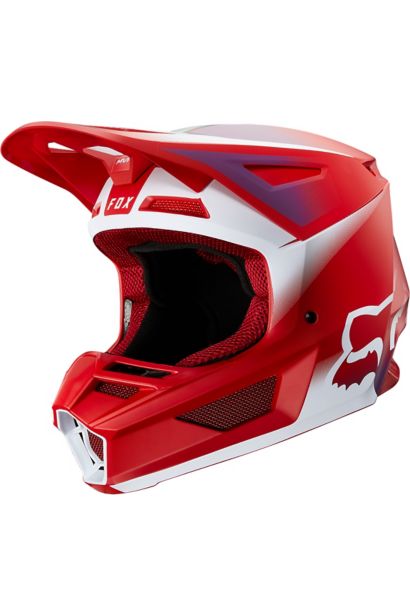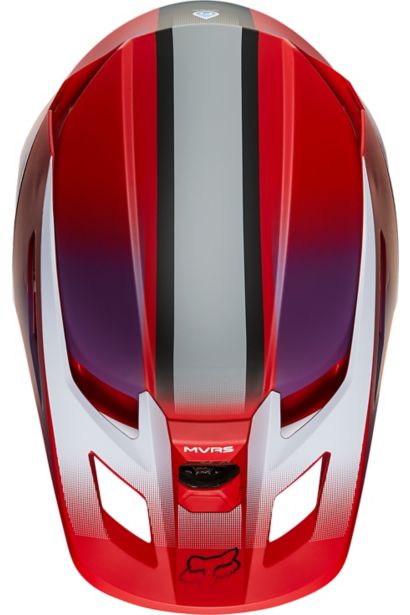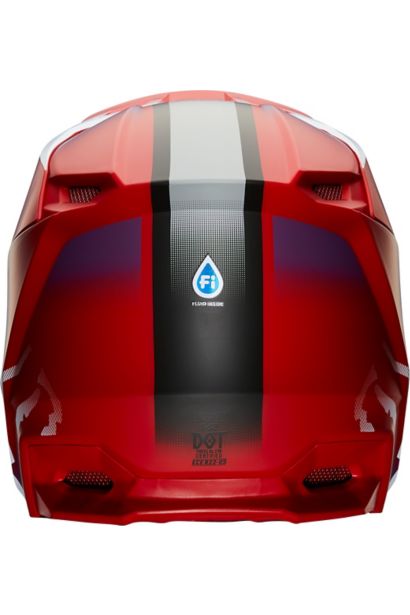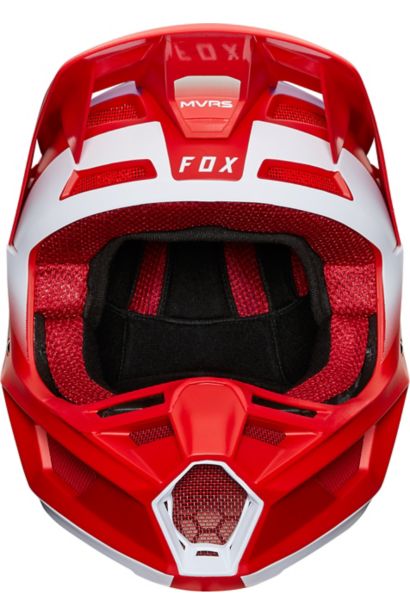 De Fox V2 Vlar levert topprestaties en oogt strak, modern en leuk. Deze helm lijkt met een spuitbus te zijn gelakt, waardoor zijn klassieke uiterlijk een heel andere dimensie krijgt. Met vier verschillende kleuropties is de V2 Vlar altijd verkrijgbaar in een kleur die jouw eigen Fox-look helemaal compleet maakt. Hij voldoet ruimschoots aan de certificeringseisen van ECE 22.05 en DOT. De fiberglas-schaal staat garant voor duurzaamheid en het EPS-binnenmateriaal met dubbele dichtheid biedt ook op de zwaarste racedagen betrouwbare bescherming.
De MX-helm heeft een fantastisch ventilatiesysteem, zodat je ook op warme racedagen het hoofd koel houdt. De helm is voorzien van tien inlaat- en vier uitlaatopeningen waardoor frisse lucht de helm binnenkomt en warme lucht kan ontsnappen. Dit systeem zorgt ook op hele hete dagen voor koelte.
Het volledig nieuwe Fluid Inside™ absorbeert de draaikrachten en lineaire energie die bij een val op de hersenen worden uitgeoefend.  
Het magnetische Visor Release System (MVRS) laat los bij een val  
Varizorb™ EPS-binnenmateriaal met dubbele dichtheid voor betere bescherming door spreiding van botskrachten over een groter gebied  
De lichtgewicht schaalconstructie van spuitgegoten polycarbonaat en ABS verspreidt de energie die bij een val vrijkomt  
4 schaal- en 4 EPS-maten voor de beste pasvorm  
Kinstuk van geëxpandeerd polypropyleen (EPP) en polyurethaan (PU) voor lager gewicht en betere opvang van botsenergie  
De uitneembare en wasbare XT2®-comfortvoering en wangstukken zijn antibacterieel behandeld; ze voorkomen geurtjes en houden het hoofd droog  
11 inlaat- en 4 uitlaatopeningen voor optimale luchtcirculatie  
Conform ECE 22.05 en/of DOT of beter
V2

TECHNOLOGY & FEATURES

Fluid Inside

Fluid® incorporates a matrix of pods oriented around the head and attached to the helmet interior. By precisely decoupling or "floating" the helmet on the head, each Fluid pod matrix acts like CSF to manage linear and rotational forces acting on soft brain tissue.
features