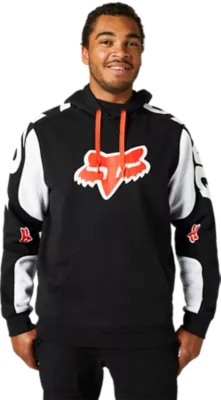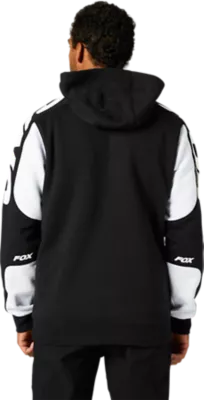 Artikelnummer
29022-001-S
Prijs verlaagd van

€ 69,99

naar
€ 41,99
40% Off
Thank you, we will email you when the item is in stock.
Take an extra 10% Off This Item
HOODIE VAN ZWARE TOPKWALITEIT VOOR MAXIMALE WARMTE
Deze willen de liefhebbers van Fox er beslist bij hebben. De Karrera-pulloverhoodie met zijn prominente vossenkop van Fox is ideaal voor heel veel momenten: op het circuit, langs het parcours, 's avonds bij een vuurtje of waar dan ook.
Hij wordt gemaakt van zware fleece, voelt zacht en behaaglijk aan en heeft de tijdloze stijl van een hoodie. Als de temperaturen dalen, dan is dit een ideale hoodie om de ergste kou het hoofd te bieden. Trek hem aan, steek je handen in de zakken en geniet de hele dag van totaal comfort.
Herenmodel pullover-fleecehoodie
Geborsteld zacht binnenmateriaal voor comfort en warmte
Capuchon met aantrekkoord
Oogjes en koordeinden met siliconencoating
Buidelzak voorop
Gezeefdrukt artwork
Lengte (van bovenkant schouder tot zoom): 76 cm (maat Large)
MATERIAAL
Fleece 80% katoen, 20% polyester, 330 g/m²
On Model
Our model Sami is 6'2" and wearing a size large in Black.
Our model Morgan is 6'4" and wearing a size large in Light Heather Gray.