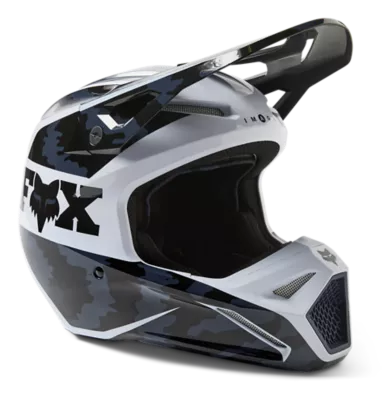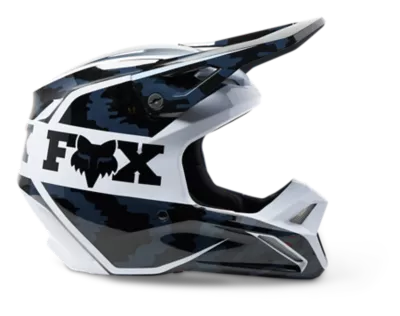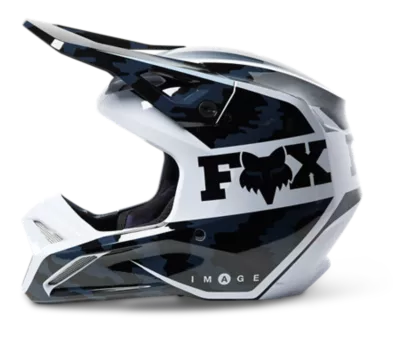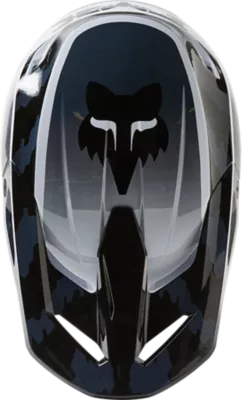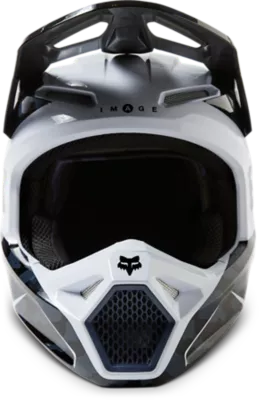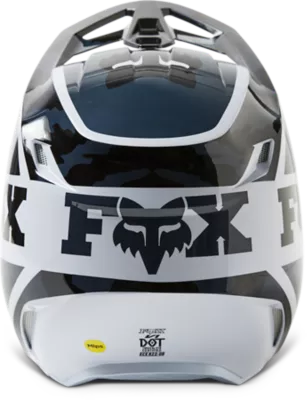 Artikelnummer
29663-001-XS
Prijs verlaagd van

€ 219,99

naar
€ 142,99
35% Off
Thank you, we will email you when the item is in stock.
De V1 Nuklr biedt gewone crossers hoogwaardige eigenschappen, veiligheid en comfort en is daarmee een van de meest concurrerende crosshelmen die je kunt krijgen. Door zijn combinatie van veiligheid, pasvorm en gevoel haal je met deze echte kwaliteitshelm het beste uit jezelf. De V1 geeft je bij elke rit de zekerheid dat je bij een eventuele val beschermd bent door het MIPS®-Systeem (Multi-directional Impact Protection System), waarvan wetenschappelijk is aangetoond dat het de draaikrachten beperkt, en door een klep met een veilig afbreeksysteem. Bij de V1 staat comfort centraal. De helm is voorzien van de beste ventilatie in zijn klasse, voor meer comfort en een betere vochtregulering. Binnenmateriaal en wangstukken van de V1 zijn uitneembaar en wasbaar, waardoor de helm ook na langdurig gebruik nog steeds comfortabel zit. Verder is hij voorzien van een losse afdekking voor de mondventilatie en een gepolsterd kinstuk. Met vier schaalmaten en zeven EPS-maten past deze helm je als geen andere en komt het met comfort en zelfvertrouwen op de volgende rit wel goed.
De extra MIPS-bescherming in de helm vangt draaikrachten op; het absorbeert en verspreidt vrijkomende krachten om de hersenen te ontzien.
Verstelbare klep met afbreekschroeven aan de zijkant
Lichtgewicht schaalconstructie van spuitgegoten polycarbonaat en ABS om de krachten te verspreiden die bij een val vrijkomen
4 schaalmaten en 7 EPS-maten voor de beste pasvorm (volwassenen en jeugd)
Uitneembare en wasbare comfortvoering en wangstukken
Losse afdekking voor de mondventilatie en gepolsterd EVA-kinstuk
7 inlaat- en 4 uitlaatopeningen voor optimale luchtcirculatie
Voldoet aan de eisen van ECE 22.06 en DOT
EPS, ABS, polyester
Size
Sizes: YS, YM, YL, XS, S, M, L, XL, XXL (see size guide for measurements)
4 shell and 6 EPS sizes for a precise fit (adult and youth)
Fit Alterations
V1 helmets comes with standard cheek pads installed, but can be customized with either thick or thin replacement pads (sold separately). Not available for youth sizes.
Standard adult cheek pads to maintain the original fit: 31234
Thick adult cheek pads will tighten the fit by 5 mm: 31235
Thin adult cheek pads will loosen the fit by 5 mm: 31236
For care instructions see our Helmet Care Guide
Note: Avoid exposure to aerosol sprays like bug repellent and sunscreens as they can cause your helmet's finish to peel
Materials: EPS, ABS, nylon, polyester
3 Levels of Performance
V3

Race-ready motorcross helmet

Shop V3

Details
Details
Details

Mips® Integra Split impact protection system combines two layers of EPS and is designed to reduce rotational forces in a crash

Equipped with the Multi-Directional Impact Protection System (Mips®), which adds a low-friction layer between the helmet and the head

Equipped with the Multi-Directional Impact Protection System (Mips®), which adds a low-friction layer between the helmet and the head

Meets DOT and ECE 22.06 standards

Meets DOT and ECE 22.06 standards

Meets DOT and ECE 22.06 standards

Available in adult sizes (XS – XXL)

Available in youth sizes (YS – YL), and adult sizes (XS – XXL)

Available in youth sizes (YS – YL), and adult sizes (XS – XXL)

Carbon fiber shell provides increased impact resistance while reducing weight

_

_

4 exhaust vents on the top of the helmet strategically placed to aid in cooling

_

_

Ionic+® moisture-wicking liner and cheek pads with crushed jade Stone Cold® material for added cooling benefits

_

_

Equipped with Emergency Cheek Pad Removal System

Equipped with Emergency Cheek Pad Removal System

_

Speaker recess compartments are compatible with most helmet communication systems

Speaker recess compartments are compatible with most helmet communication systems

_

Hydration routing system allows you to hydrate while on the move

Hydration routing system allows you to hydrate while on the move

_

Each helmet includes a spare visor, spare visor hardware, clip-on visor extension, mud visor, mud visor foam, hydration-compatible mouthpiece, and spare cheek pads in both thick and thin options for a customizable fit

Each helmet includes a clip-on visor extension, spare visor hardware, and a hydration-compatible mouthpiece

_
Size Guide
| Size | Head Size | Cheek Pads | Hat Size | Weight |
| --- | --- | --- | --- | --- |
| YS | 19.3-20.1" | 30 mm | 6 1/8-6 3/8" | 1080±50 g |
| YM | 20.1-20.5" | 30 mm | 6 3/8-6 1/2" | 1080±50 g |
| YL | 20.5-20.9" | 25 mm | 6 1/2-6 5/8" | 1080±50 g |
| XS | 20.9-21.3" | 15 mm | 6 5/8-6 3/4" | 1080±50 g |
| S | 21.7"-22.0" | 30 mm | 6 7/8-7" | 1180±50 g |
| M | 22.4-22.8 | 30 mm | 7 1/8-7 1/4" | 1240±50 g |
| L | 23.2-23.6" | 30 mm | 7 3/8-7 1/2" | 1340±50 g |
| Size | Head Size | Cheek Pads | Hat Size | Weight |
| --- | --- | --- | --- | --- |
| YS | 49-51 cm | 30 mm | 15.6-16.2 cm | 1080±50 g |
| YM | 51-52 cm | 30 mm | 16.2-16.6 cm | 1080±50 g |
| YL | 52-53 cm | 25 mm | 16.6-16.9 cm | 1080±50 g |
| XS | 53-54 cm | 15 mm | 16.9-17.2 cm | 1080±50 g |
| S | 55-56 cm | 30 mm | 17.5-17.8 cm | 1180±50 g |
| M | 57-58 cm | 30 mm | 18.1-18.5 cm | 1240±50 g |
| L | 59-60 cm | 30 mm | 18.8-19.1 cm | 1340±50 g |
| XL | 61-62 cm | 35 mm | 19.4-19.7 cm | 1440±50 g |
| XXL | 63-64 cm | 30 mm | 20.1-20.4 cm | 1440±50 g |